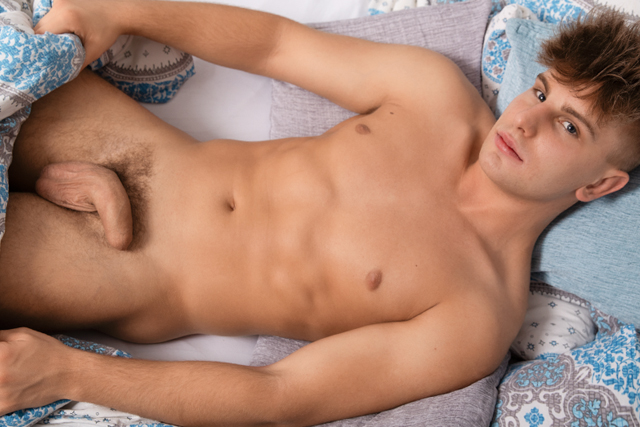 Callum Dean
Watch out, everyone, Callum Dean is coming your way.
Callum is from the Czech Republic and has been on a rollercoaster journey with us. Right from the beginning we knew that he had great potential, not just because of his stunning looks but also because we could sense a very special sexual energy emanating from him. After a few initial performances, we agreed on a short break as we believed he needed some time to work on himself. But since his return, Callum has worked really hard getting himself into shape and has become a big part of the filming team and one of the most popular models on the BelAmiChat platform.
This first look at Callum was one of his very first photo sets with us. We hope he will gain a place in your hearts because, as well as being incredibly sexy, he is such a kind and loving person.